Independent funeral directors for Harold Hill
Bennetts Funeral Directors are one of the most highly recommended funeral directors in Essex.
Funeral Director Services in Harold Hill
A free guide, when someone dies
Knowing what to do when someone dies can be extremely difficult, especially given the emotional stress many people are under when a loved one sadly passes away. So it's good to know there's someone to turn to for expert advice and support when you need it most
If someone has died and you need assistance call our funeral home :
01708 872109 (line open 24hrs)
Cost
FREE

funeral planning
Plan and document your funeral wish list completely FREE OF CHARGE. It's easy!
Say what you would like to happen before, during, and after your funeral on one simple list.
The Bennett's Funeral Director's wish list is an affordable, completely cost-free alternative to the pre-paid funeral plan.
Call our funeral home for an appointment or complete the form online.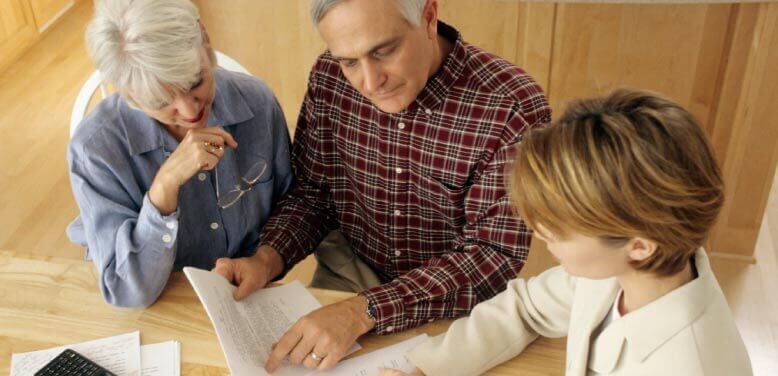 Arrange a funeral in Harold Hill
Being trusted with something as important as a person's final wishes is an honour and a privilege that Bennett's family of undertakers never takes lightly. We can help you decide the aspects of your loved one's funeral, with expert advice, local funeral knowledge, and all the support you need.
Guarantee funeral costs with funeral planning
Forward planning will save your family from financial burden and allow you peace of mind for the future.
Why not invest in an affordable pre-paid funeral plan and guarantee your funeral costs are fixed at today's prices?
Planning with Bennetts the low-cost funeral director Harold Hill will promise your family fixed funeral fees, sound advice, and personal service.
How can we help you?
Contact us online or call our office on 01708 872109
Bereavement support in Harold Hill
The bereavement support group run by Bennetts Funeral Directors and Undertakers for Harold Hill is just one of the many ways that our local funeral home can help you through a very difficult time. Call us for information, practical advice, where to find support near you or just to talk. It helps to know that you're not alone.
We adhere to SAIF regulations
As independent funeral directors and members of SAIF and the Funeral Planning Authority, we adhere to their strict code of practice at all times. 
This ensures that you receive the highest standard of care and unparalleled expertise from us in relation to the extensive independent services our funeral home delivers.
Low cost funeral director
The type of choices made will determine the final cost of the funeral. Bennetts Funeral Directors are committed to providing the highest quality affordable, funeral services, helping you through this difficult time with compassion and openness. Whilst planning and arranging a funeral, we will advise on funeral costs, keeping you informed throughout.
Emma
Harold Hill, Essex
February, 2018 I just wanted to thank you on behalf of my family and I for the absolutely wonderful job you made of my late Father's funeral. The service your men provided was outstanding and I would like you to thank every one of them for me; they were all so attentive, smart, well spoken and courteous. Thank you Gary, you made something I was dreading much better than I expected. I wish you every success professionally and personally.
5 / 5 stars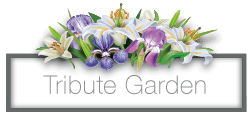 Visit Bennett's Tribute Garden
The Bennetts Tribute Garden has been created to enable you to send condolences, share memories and remember together to commemorate your loved one.
The low-cost funeral director for Harold Hill.
A family run business since 1891
Known for excellence and good value, we are a local, independent, family-run, funeral director who are honoured to set the highest standards for funeral services, facilities and care in Harold Hill. Our professional undertaker's and funeral directors are committed to supporting our bereaved families every step of the way. Helping people through one of the most difficult times of their life is what we do best.
We offer a full free advisory service given to traditional funerals, woodland burials, cremation or any other type of funeral. We provide funeral transport, flowers, coffins and caskets and memorial masonry, as well as pre-paid funeral plans and are a low-cost funeral director Harold Hill offering affordable funeral options. If you need advice on any of the above, then make Bennetts Funeral Directors & Undertaker Services your first call… we are here to help.
Covering all of Essex, Bennetts Funeral Directors for Harold Hill are award winners.
Bennetts Funeral Directors are award winners of the Essex Business Excellence Awards and Community Award Winners. As a local funeral director, our experience of funeral planning and undertaker services is vast, spanning a hundred and twenty-five years and four generations of Bennett's family values.
Bennetts in your community, your local Harold Hill funeral director
Jane Bennett managing director of Bennett's Funeral Directors has implemented a legacy for the benefit of the local community. At times it's meant rolling up her sleeves, donning Wellies or dusting off her walking boots, and at others, ditching footwear altogether for the red-hot embers of Brentwood Community Firewalk.