Memorial after-care and maintenance services
We provide a comprehensive range of memorial cleaning, repair and headstone renovation services.
Our headstones and memorials are crafted from the finest materials.  However, over the years, they may be impacted by weather erosion. The sun, wind, and rain all taking their toll. Natural stones, especially those that are more porous, can become marked, weathered, and dirty. Inscriptions can also fade and will require re-gilding, repainting, or re-cutting. We, therefore, offer a complete renovation and repair service in order to keep your memorial looking pristine.
As members of the National Association of Memorial Masons (NAMM), you can be confident that all our work will be carried out to the highest standard. Clients are often so amazed by the finished result they can't believe it's the same headstone.
Memorial after-care and maintenance services
From a simple clean and polish to a complete renovation, our stonemasons restore headstones with expertise and care to keep them looking at their very best.
Renovation of existing masonry
Levelling of headstones
Cleaning memorials
Re-colouring memorial inscriptions
Re-painting or replacing lettering
Replenishing grave chippings
Repointing of cement joints
Re-fixing broken gravestones and memorials
Adding further inscriptions to existing memorials
Please contact a member of staff on 01277 889271 for a no-obligation estimate.
We recommend that masonry such as granite memorials are wiped over with a damp cloth a few times a year, but take care not to rub the letters.  Soft stones may be carefully scrubbed with a soft brush and water.
With memorials having a long and informative history, creating a fitting tribute to a loved one that is intended to last a lifetime might seem like a daunting task, however, we're happy to assist you in choosing the right memorial that will honour your loved one, whilst still meeting churchyard and cemetery regulations.
For further assistance call Bennetts Funeral Directors on 01277 210104; we are here to help.
Our 'before and after' gallery demonstrates what a dramatic difference Bennett's skilled team can make by cleaning, maintaining and renovating memorials and headstones.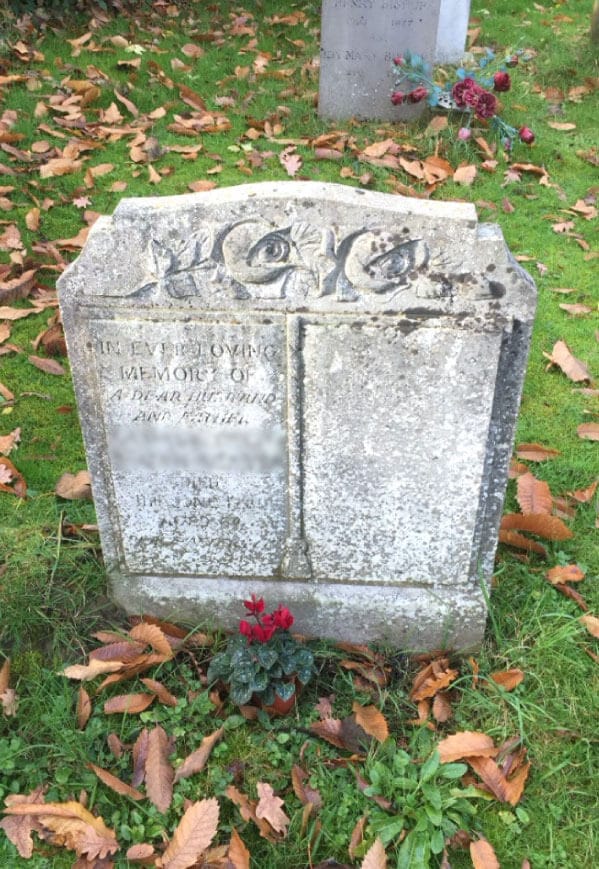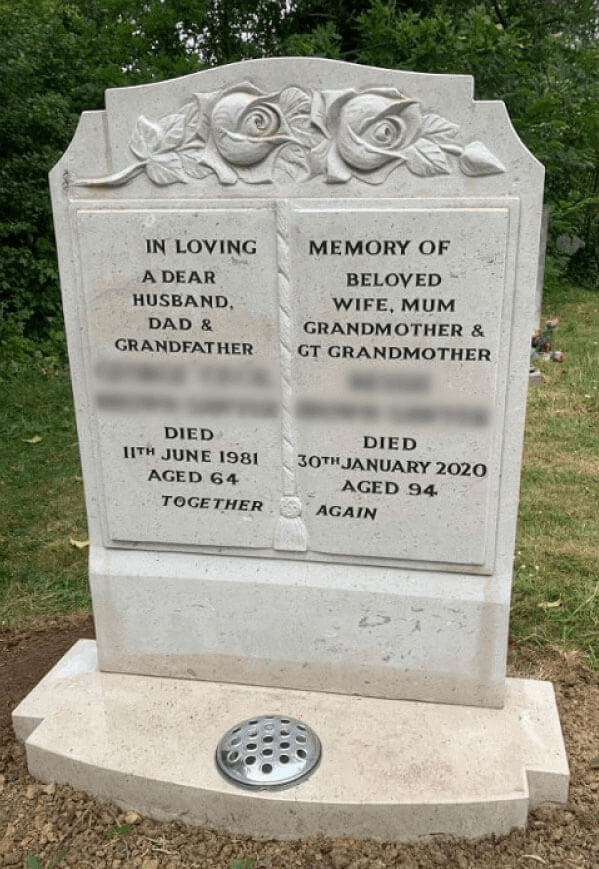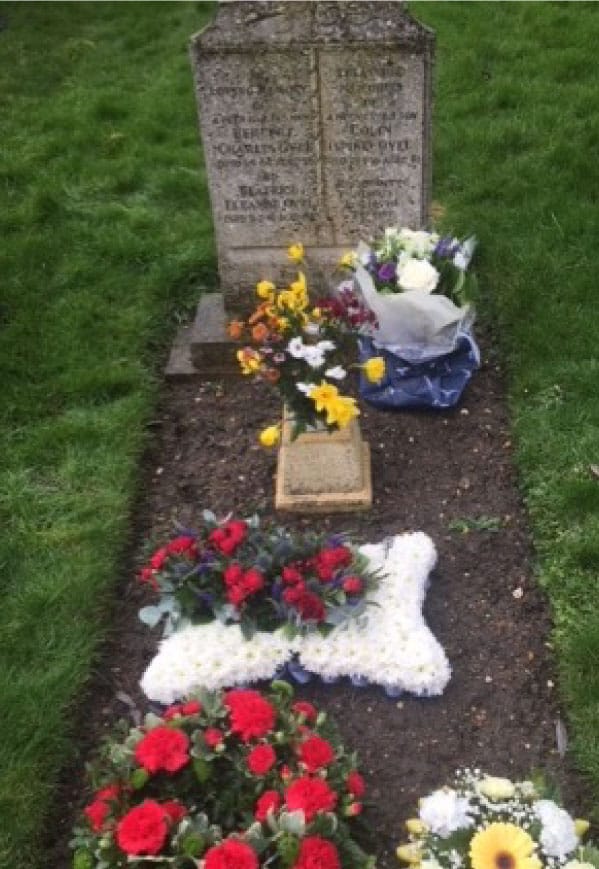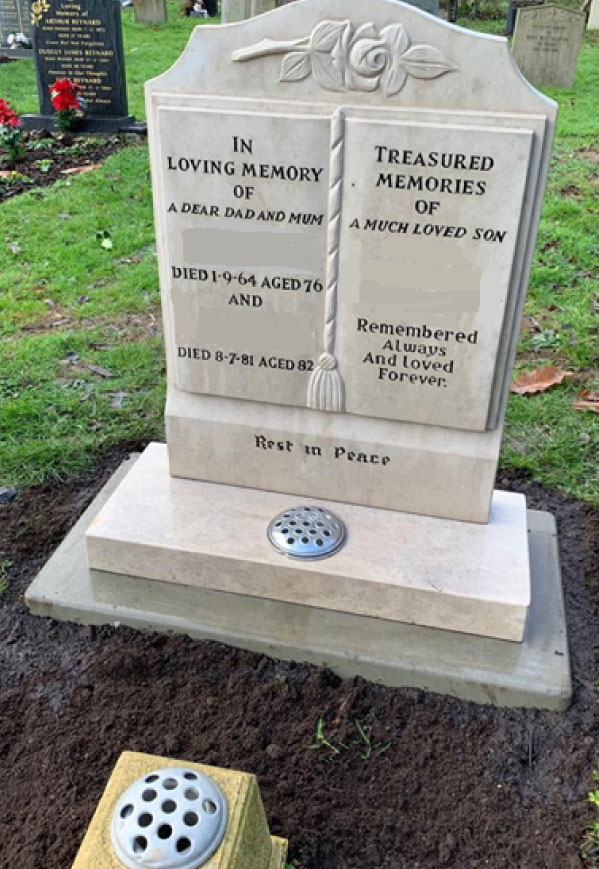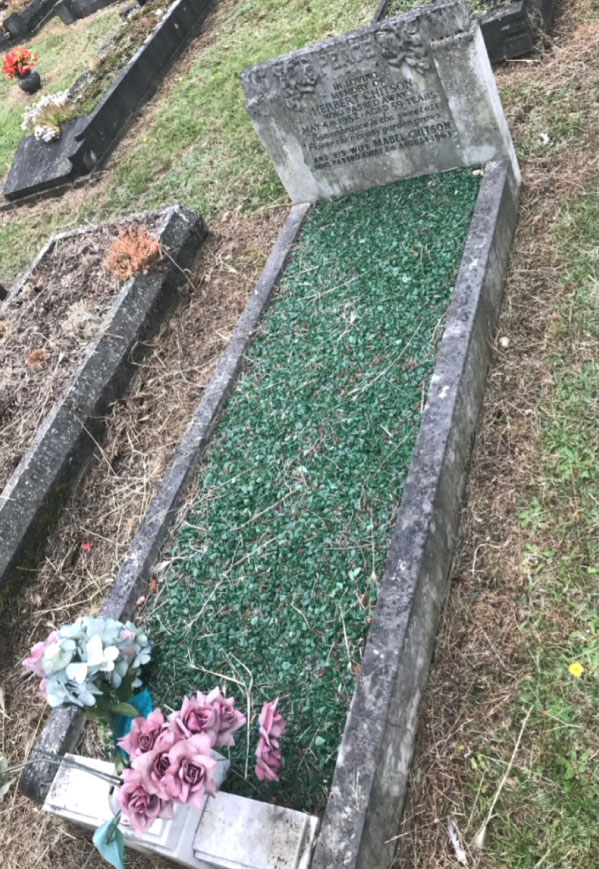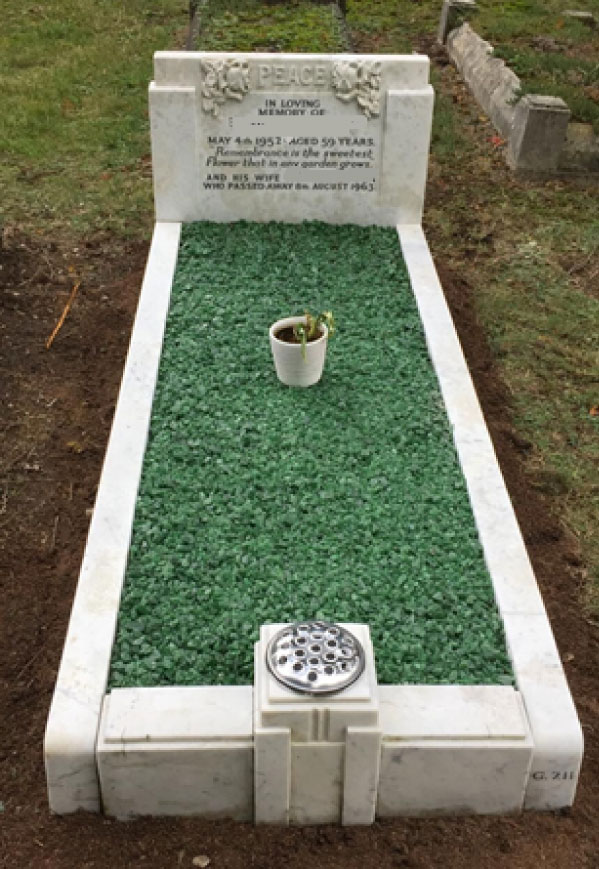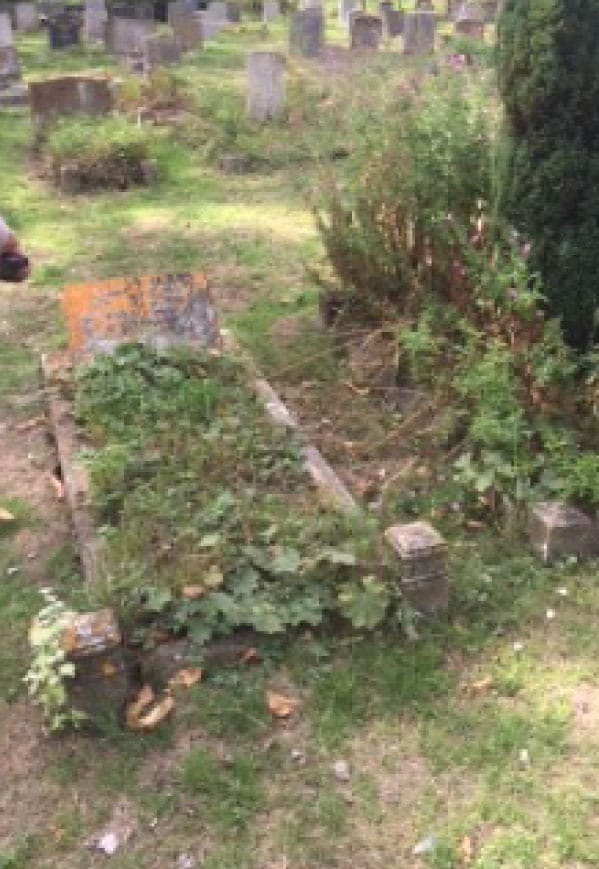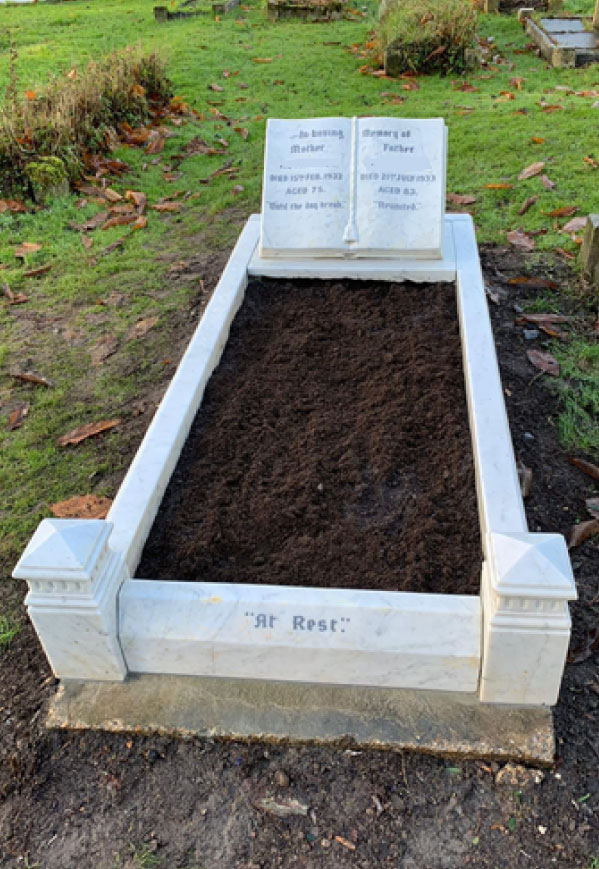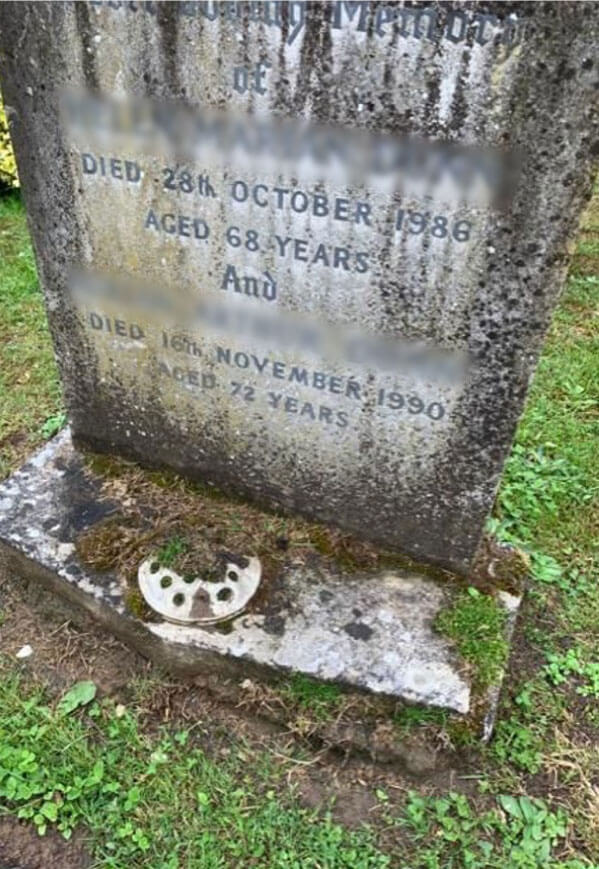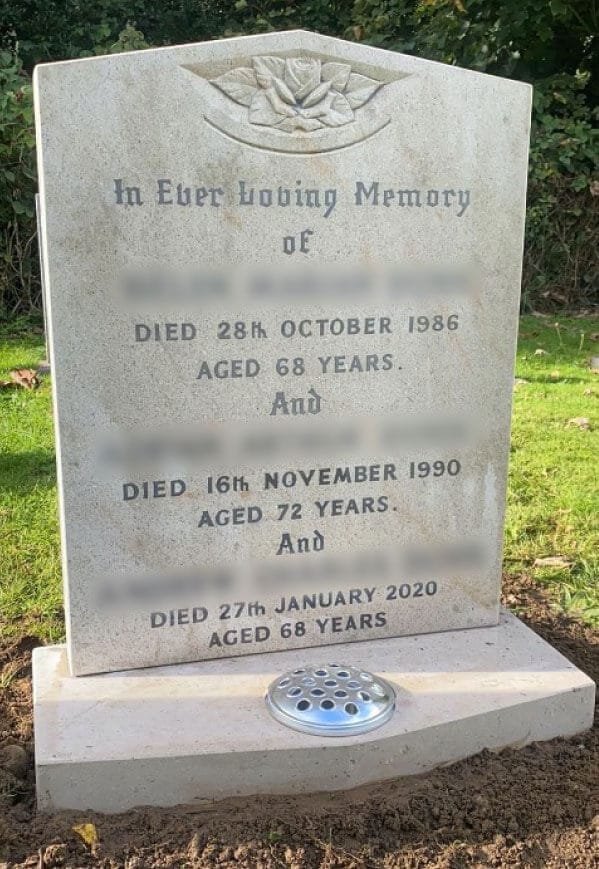 Leaving a review is a great way to let us know about your experience…