About Bennetts Funerals Directors
Bennetts Funeral Directors have been supporting families with dignity, respect and sensitivity since 1891.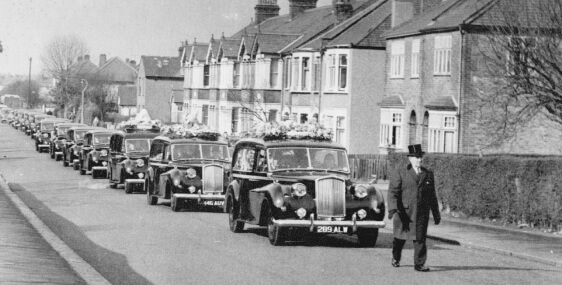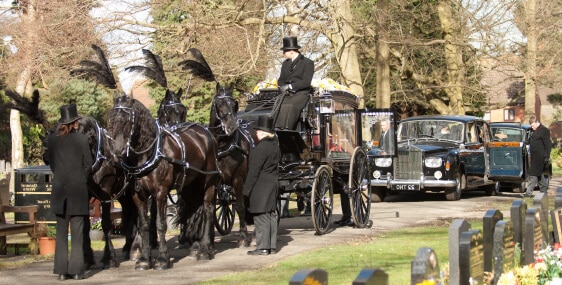 "On the passing of my father, Bennetts were and always would have my first consideration. A family business. Thankfully still affordable. Many thanks all at Bennetts."
Mrs P
from Brentwood
Known for excellence and trusted for value throughout Essex
Appointing a funeral director is probably the most important decision you will make when you are thinking about organising a funeral.
Bennetts Funeral Directors understand that you are going through a very stressful time.  Saying goodbye to a much loved family member or dear friend can be so hard. Many people find that having support from an experienced and caring company can make the process more comfortable.
We have a team, who are experts in their field.  With the utmost care, understanding, and respect, they will guide you through all arrangements and remove any worries you may have. They will ensure that the funeral you choose, best commemorates the life of your loved one.
About Bennetts Funeral Directors
This family-run funeral directors began with Edward Bennett, grandfather of the current managing director, Jane Bennett. Records show that the company was first listed as an undertaker's in the 1891 census.  In the late 1920s, the business was passed to Jane's father, Arthur Bennett.  Mr Bennett was responsible for building the first Essex funeral director's mortuary. Three generations later, Jane Bennett and her team are proud to continue to serve bereaved families, with care and compassion, throughout the county of Essex and surrounding areas.
Bennetts Funeral Directors, is an independent family company. They offer an extensive range of funeral services to choose from. Traditional funerals are still very popular but with trends now turning towards a more personal approach to funeral arranging. Bennetts has embraced these changes, accommodating all funeral wishes from affordable to extravagant. They offer green and eco-funerals and personalised, family celebration funerals. Additionally, you will find many alternative coffin and casket styles and a fine selection of unique funeral transport.
About Bennetts free bereavement support
Building relationships and being very much a part of the community has always been a big part of who Bennetts are. Although in the past, grief counselling would not have been imaginable, thankfully things have changed. Bennetts Funeral Directors offer a free, bereavement support programme that they set up over 13 years ago. It has been recognised locally as being of immense benefit to many families. Bennetts Funeral Directors are proud to have won awards for the bereavement services they offer.
Your recommended family funeral director in the community
What makes Bennetts continue to stand out from other Funeral Directors in Essex? Well, it's not just because of the services that they offer. A large part of their continued recognition is through the strong relationships they continue to build and the friends that they have made within the local community. Jane Bennett is proud to be the third generation of her family providing funeral services. Respect, consideration, and care for the families that she and her team serve, makes them the Funeral Director of choice for many bereaved families.
Best Customer Service.
Overall Best Business of the Year.
Best Training Programmes.
Best Community Service.
We are now sponsoring Best Customer Service Awards through Brentwood Chamber of Commerce.
Bennetts Funeral Directors is one of the most highly recommended Local Funeral Directors and Undertaker Services provider in the county of Essex.
Call them on 01277 210104 and 01277 627492