At Bennetts Funerals, we offer a Chapel of Rest which allows relatives and friends an opportunity to spend the time they need with their loved one.
Visiting the chapel of rest
Often, relatives and friends wish to visit the deceased at our chapel of rest and pay their respects before the day of the funeral. The opportunity for closeness and seeing their loved one at peace can be helpful and offers great comfort to bereaved families.
A choice is given as to whether the deceased should be dressed in their own clothes or a shroud. You can find our guidance on dressing the deceased here. Families are welcome to bring in photographs, letters, cards or flowers to be placed with their loved ones. There is also an area where photographs and memorials can be displayed in the chapel of rest.
"Professional throughout. Thank you Tina P. Nothing was too much trouble. Many reassuring calls made. Mum enjoyed a cup of tea with dad in the chapel of rest."
from South Woodham Ferrers
The chapel of rest for babies and children
Understandably when children and babies die it seems so much harder and so much more unfair. Bennetts Funeral Directors take great care to look after families and their precious children and babies, some of whom are still born. We take time to ensure the chapel is ready for you and provide a comfortable and cosy setting.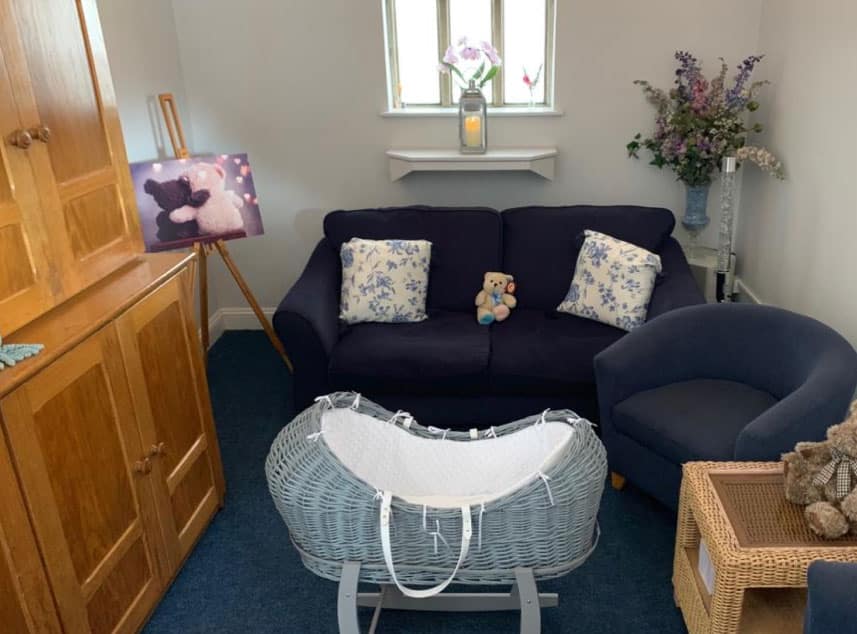 By operating an appointment system, we can ensure that we are able to be on hand to support our bereaved families should they need it.  In addition to this, the Chapel is booked to give families all the time that they require and ensures that they are never rushed.
If you would prefer your loved one to rest at home, we suggest that you allow us to bring the deceased into our care and then return them home once all the necessary preparations have been made. Whatever your wishes, Bennetts Funeral Directors are here to support you and our promise is, that your loved one will, at all times, be looked after with the due care and the respect that they deserve.
If you have any questions or concerns or would like to book an appointment at the Chapel of Rest, please contact a member of our staff who will be happy to assist you.
Call us on 01277 210104 and 01277 627492, We are here to help.