Funeral tributes and memorial keepsakes
Funeral tributes and memorial keepsakes keep your loved one's memory alive in the most special ways, for many years to come.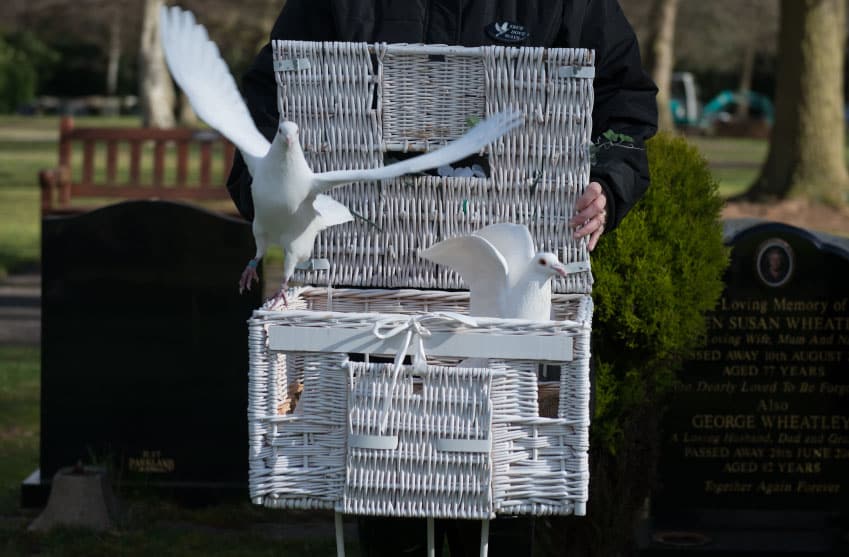 Releasing the departed's spirit on the wings of a white dove is a beautiful and symbolic gesture.  We offer, independently of Bennetts Funeral Services a funeral tribute dove release service for Essex.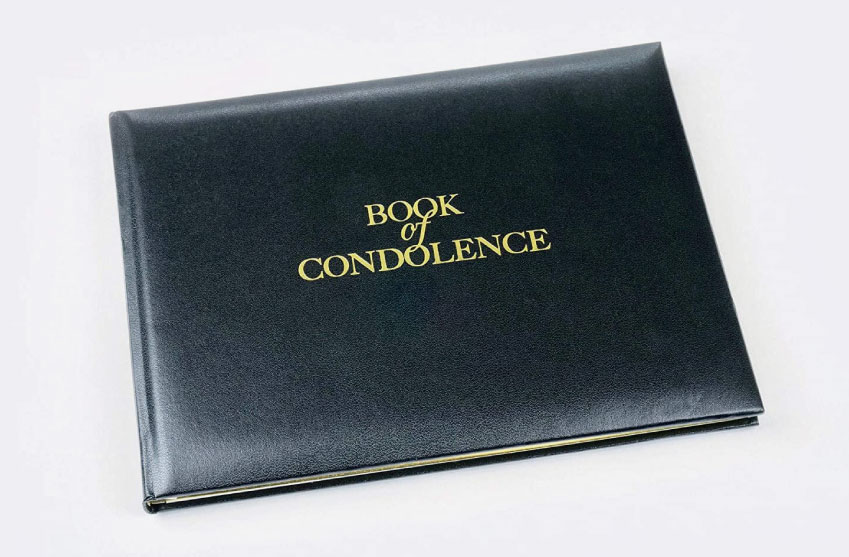 Our range of condolence books can be completed with details of your loved one, service details, and pages where family and friends can leave special written memories. A beautiful keepsake for family, and future generations.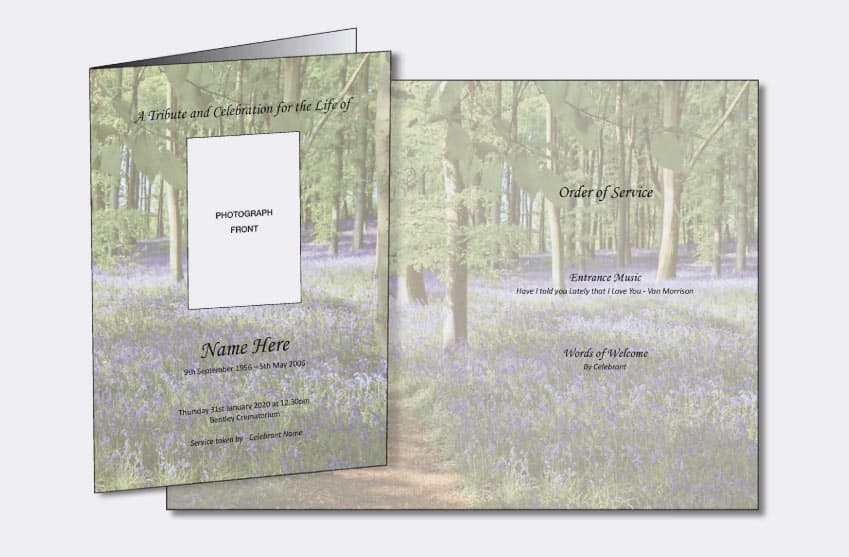 A personalised order of service creates a funeral tribute for people to keep long after the funeral. We supply funeral stationery, In-memory, and pew cards, book marks, mass and acknowledgement cards.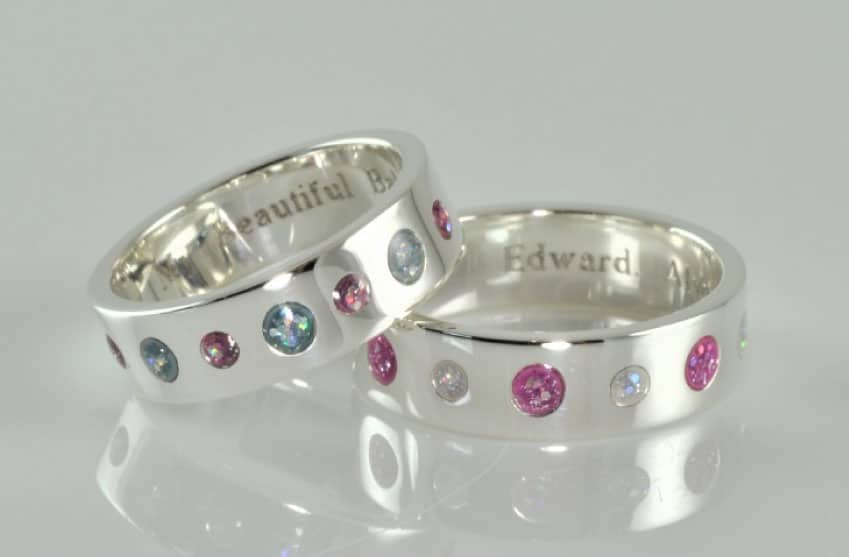 Crystal memorial jewellery
Eternity Crystal will fuse a small amount of your loved one's ashes into leaded crystal glass and expertly crafted jewellery, providing a unique range of beautiful memorial keepsake products by which to remember them.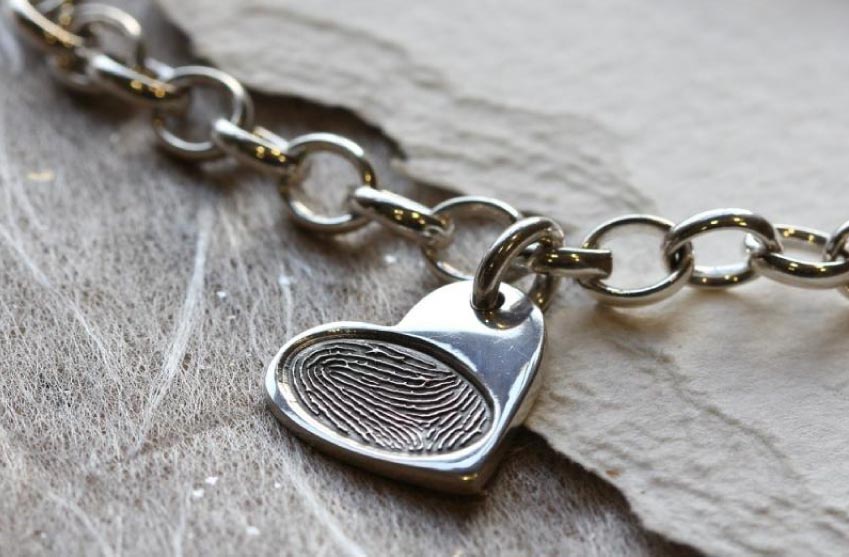 Silver fingerprint jewellery
Capture the print of your loved one in a unique, handcrafted piece of jewellery. The final piece will display a beautifully captured and proportionally sized part of the print, some of which can include an inscription.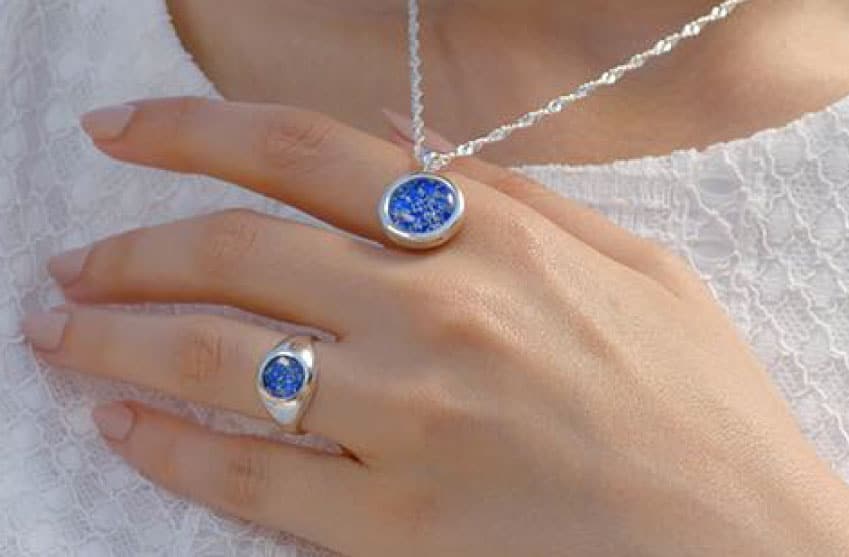 A local Essex business, Ashes into glass is the leading creator of ashes jewellery for our clients in the UK and worldwide. Fine jewellery for you to connect with your loved one by wearing it or just holding it in your hand.
If you would like further details relating to any other above services then please speak to Bennetts Funeral Directors.
Call 01277 210104 and 01277 627492, We are here to help.